Dette indlægs primære formål er egentlig at være den liste, jeg fremover vil henvise til fra min særskilte TV-serie-side, der snart får en grundig opdatering. TV-serier i dag er så genreoverskridende og udefinérbare, at det ikke længere giver mening for mig at have samlede lister. Jeg har ellers flere gange prøvet at udvide både genrebegreberne og listerne, men selv deres øjeblikkelige inddeling i tre grupper lader meget tilbage at ønske. En serie som BoJack Horseman er både animation, drama og comedy, og kan man overhovedet sammenligne Rectify med Game of Thrones, selvom de er placeret i samme gruppe? Derudover er jeg, let's be honest, nok den eneste, der for alvor interesserer mig for disse lister, og jeg bruger lidt for meget tid på at spekulere over placeringer, der dybest set ikke betyder noget - tid, jeg da meget hellere vil bruge på at se og skrive om nye serier.
Listen blev sidst opdateret i januar 2017. Det kribler lidt i mig for at ændre på et par placeringer (hvad laver Adventure Time dog så langt nede på listen!), men nu bliver det sådan. Her er listen og et par begrundelser for udformningen:
En af mine helt store passioner er tv-serier, og på denne side linker jeg til alle dem, jeg har skrevet om på bloggen. Først følger en top femogtyve* (læs mine mange undskyldninger og forklaringer om rækkefølgen her), og derefter er der links til de tv-serier, der ikke klarede cuttet. Hurtigt måtte listen opdeles yderligere, da

det er virkelig svært at sammenligne American Dad med Game of Thrones eller New Girl med Friday Night Lights.

Jeg har hele tre lister nu – den oprindelige liste; en liste over animerede serier og en liste med comedy, comedy/drama, dramedy (yeah, that's a thing now) og andet skravl, der varer 20-30 minutter.
*I 2015 opgraderet til en top 35, da der efterhånden var uoverskueligt mange gode boblere.
14 The X-Files
15 Skam
16
Battlestar Galactica
17
Big Love
18 Skins
19 The Wire
20 Mr. Robot
21
True Detective
sæson 2
22
Fargo
23
Carnivále
24
Les Revenants
25 Felicity
26
The Americans
27
True Blood
sæson 7
28
Dexter

29
Matador

30
Dead Like Me
31 Gilmore Girls
32 Sopranos
33
Sons of Anarchy
34 Scream Queens
35
Bloodline
Boblere: High Maintenance, Stranger Things,
Grimm
,
Mad Men
,
The O.C.
Boardwalk Empire,
Firefly
,
Generation Kill, Awake
, In The Flesh, Deadwood, Pushing Daisies, Sherlock, Jericho, Misfits
Meget langt fra listen: Falling Skies, Take
n, Invasion
, Homeland
,
Under The Dome
COMEDY/DRAMADY/COMEDY-DRAMA TOP 20
01 Parks and Recreation sæson 5 sæson 7
02 Broad City
03
Girls
sæson 4
04
Portlandia
05 Weeds
06 Wilfred sæson 4
07 New Girl
08 Louie
09 Community sæson 6
10 Extras
11 The Mighty Boosh
12 Freaks and Geeks
13 Lady Dynamite

14 Master of None
15 Transparent
16 The Office (UK)
17
Californication
sæson 7

18 Ash Vs. Evil Dead
19 Modern Family sæson 6
20 The Last Man On Earth
Boblere: Children's Hospital, Black Books, Bored to Death, Welcome to Sweden, Unbreakable Kimmy Schmidt, Orange is the New Black, Flight of the Conchords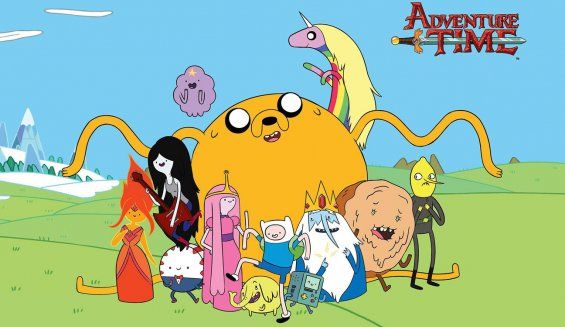 ANIMATION - TOP 10
01 Silver Fang
02 Svampebob Firkant
03
American Dad
04
BoJack Horseman
05 Adventure Time
06 Animals
07 Nisselægen David
08 Cowboy, Indianer og Hest
09 The Simpsons
10 Flapjack